Hi I'm Sarah and welcome to the Active playtime area of Peak Health Pro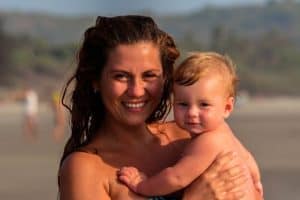 Here at Active Playtime we strongly believe in helping parents raise happy, healthy confident kids by promoting active play, both indoors and out. Experience gained from our extensive background in health, fitness and holistic therapies has shown us the unquestionable link between physical activity and mental health in both children and adults.
It's no secret that regular physical activity amongst children promotes muscle strength and coordination, body confidence, social integration skills and perhaps, most importantly of all, a strong healthy happy mind. Moving kids are happy kids!
While it can be a little bit terrifying at first loosening those apron strings and allowing them a little bit more freedom to climb higher and swing faster (and possibly fall a bit more!), we believe it is a necessary part of growing up to become a healthy and functional adult. A good place to start, therefore, is in your own back garden where you can still keep a close enough eye on them whilst still giving them their freedom to explore and stretch their imaginations.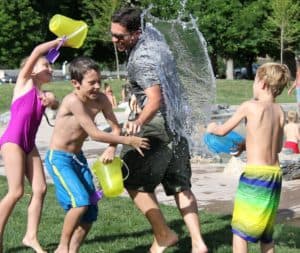 It can be, however, a little bit daunting out there once you begin the search for the ultimate activity play center for your growing human. The sheer volume of products and choice available can be a little bit overwhelming and discouraging. That's where we come in. We've trawled the net, road-tested products, used our kids as guinea pigs, and our neighbors kids (and even ourselves) and picked out a slightly more manageable selection of our favorite products for you to check out.
So dive into our super organized website and find the perfect activity center to suit your family's needs for your current age and stage, and remember…there's no such thing as too much fun and activity for a growing kid!
[siteorigin_widget class="WP_Widget_Media_Image"][/siteorigin_widget]
[siteorigin_widget class="WP_Widget_Media_Image"][/siteorigin_widget]
[siteorigin_widget class="WP_Widget_Media_Image"][/siteorigin_widget]
[siteorigin_widget class="WP_Widget_Media_Image"][/siteorigin_widget]
[siteorigin_widget class="WP_Widget_Media_Image"][/siteorigin_widget]
[siteorigin_widget class="WP_Widget_Media_Image"][/siteorigin_widget]
[siteorigin_widget class="Su_Widget"][/siteorigin_widget]
[siteorigin_widget class="Su_Widget"][/siteorigin_widget]